Generous host for the Huntsville Chess Club.  Visit for breakfast and lunch, and write CHESS on the top of your ticket when paying.

Generous assistance with prizes and equipment.  Locally located in Madison, AL.
Great sites to play and learn.  Be sure to check out "Alabama Chess" on the Chess.com site, for residents of Alabama and folks with a connection to Alabama.  The official representative of Alabama in the United States Team Chess League.  For questions about Chess.com or the Alabama Chess group, email Bob Boland (RFBoland on Chess.com) region3bob@gmail.com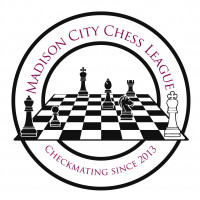 Teaching kids life skills through chess   

MCCL is a 501(c)(3) non-profit organization that promotes chess education for K-12 students in the Madison, Alabama area.  Our purpose is exclusively educational and charitable.
The premier chess organization in the U. S. and keeper of official player ratings.
The Alabama Chess Federation (ACF) is a 501(c)(3) non-profit corporation and the

United States Chess Federation

affiliate for the state of Alabama.