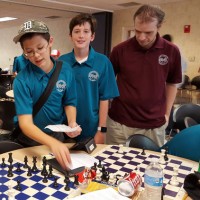 Josh McClellan 
Josh McClellan currently serves as assistant coach for the Bob Jones and James Clemens High School chess teams. Josh learned how to play chess shortly after graduating high school and broke the 2000 barrier around his 28th birthday. This refutes the notion that players have to pick up the pieces during childhood to become a decent tournament player. Notable achievements include privately coaching 1/2 members of the Discovery Middle School team who happened to bring home a state team championship in 2015. He has also won 3 Huntsville City Championships and 1 State Blitz championship. Private lessons are available at $40.00/hr. This can be negotiated, based on location and frequency of the lessons. He can be reached at josh@houseofstaunton.com.
Luis Morenilla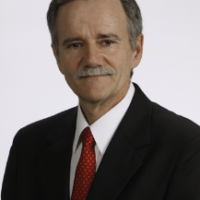 Retired engineer (MSEE from Penn State), married, two children. MCCL welcomes Luis as chess coach. Luis stays busy trading stocks and tutoring students and adults in math and Spanish. His main hobbies are tennis, chess, and travel. "Chess has always been an important part of my life, and I believe it has helped me in my work as an engineer. I learned to play from my father, and I remember playing with my grandfather when I was five." Coach Luis will be head coach for Mill Creek Elementary in the 2016-17 school year. He is an active chess tournament player with his highest USCF rating above 1850.  He finished in 18th place at the 2016 State Championships.  He is available for private coaching at a rate of $30 per hour. He can be reached at luismorenilla@yahoo.com.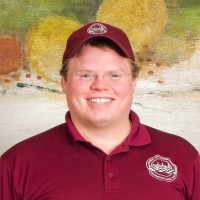 Noel Newquist 
Art teacher and Competition Chess Sponsor and coach at Heritage Elementary. He is a Certified Local Tournament Director with the USCF. Mr. Newquist is available for private chess lessons. He can be reached at nnewquist@gmail.com.
Paul Mulqueen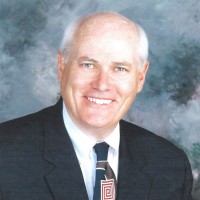 Ph.D. biochemistry, coaches the chess teams at James Clemens High school and Liberty Middle school. "I believe that we play chess for two reasons. One, it is a lifetime of fun. After a student has mastered the basics, approximate chess rating of 800, they have a competitive skill that will provide decades of enjoyment. Two, "Chess is Training for Life". Chess emphasizes creating a vision for what success looks like, creating a plan to bring that vision to reality, and executing that plan. Chess teaches the student how to execute their plans while dealing with external forces. As in life your opponent has plans of their own. Chess provides all the life lessons of competitive sports without the physical injuries." Paul is a Certified Local Tournament Director with the USCF. Coach Paul is available for private chess lessons. He charges $40 per hour and can be contacted at pmulqueen@exede.net.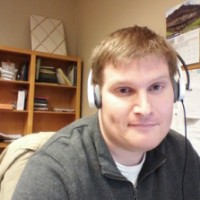 Will Stevenson 
"I have been playing chess casually since I was about 17, but did not begin competing in tournaments until around 2006 (about age 26). I joined the Huntsville Chess Club around 2001, which gave me good training and a good place to test my skills against strong competition. Since entering competitive tournament play, I have been able to finish strongly and even win several tournaments. Among the victories have been two state championships, two Huntsville City Championships, a win in a Grand Prix tournament in Tennessee in 2010, and a victory in an individual game against Grandmaster Anatoly Lein at the Kings Island Open in 2009. I also have some experience as a personal chess instructor, having mentored several kids between the ages of 7 and 15. I am a general chess enthusiast and chess addict who enjoys playing with and teaching the game to people of all ages and levels." Will currently coaches at Rainbow Elementary. Coach Will is available for private chess lessons. He charges $40 per hour and can be contacted at will.t.stevenson@hotmail.com.